Getting Started in Last Epoch: Tips and Tricks
If you've recently gotten into Last Epoch, an action-RPG game, you may feel a little overwhelmed. Don't worry, there are plenty of tips and tricks that can help make your playing experience much smoother. To get you started, here are some tips that will help you on your journey.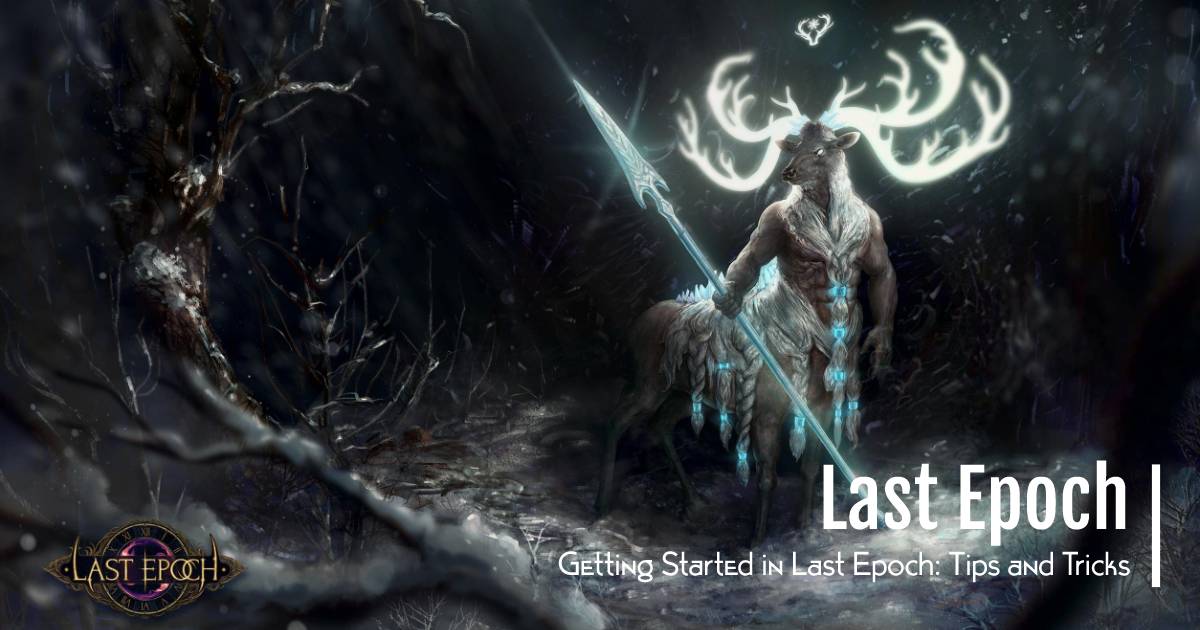 Read
Make sure to read through the game's tooltips. These contain a lot of important information, such as conversion, skill scaling, and stat information. Additionally, almost everything in Last Epoch has a search bar, so you can quickly find information about skills, passives, and modifiers.
Change Things
Most of your choices in the Last Epoch are not permanent, except for your mastery. This is the subclass you choose once you reach the end of time and speak to Elder Gaspar. If you're unhappy with your choice, you can always level up a new character, though you won't be able to transfer all of your old gear.
Use a Loot Filter
Set up a loot filter early on to help you quickly sift through items. Hide items of low rarity and selectively show specific modifiers. This will help you save time and get the items you want.
Shatter Items
You can shatter items to get random shards, but if you want something specific and the item has forging potential, you should use a Rune of Removal. This removes one modifier and gives you shards equal to its tier.
Complete Your First Monolith
When you complete your first monolith, make sure to choose the level 66 option. This will give you blessings that add more power to your character. You don't need to do all 10 timelines to unlock empowered monoliths, only the three at the end.
Don't Neglect Your Defenses
Last Epoch has a lot of defensive options. These include health, armor, endurance, resistance, dodge, block, and glancing blows. Armor is important as it reduces all damage taken from hits. Additionally, endurance is a unique defense system that gives you a damage reduction when you are on low life.
Look at the In-Game Guide
The in-game guide contains a wealth of information and can answer most of your questions.
Follow a Guide, or Don't
Build guides are there if you want them, but if you want to experiment, do your own thing and just see how it goes. The game is quite forgiving and you'll usually be able to fix your mistakes.
Following these tips and tricks should help you get started in Last Epoch and make your playing experience much smoother. If you have any other tips or tricks to share, be sure to leave them in the comments.
Most Popular Posts
Popular Category Lists