Guides for Diablo 4 PvP - Opt-In and Seeds of Hatred
Diablo 4 is an exciting game that offers a wide range of gaming experiences. One of the most popular features of the game is PvP. While it is a challenging and often intense experience, it can also be incredibly rewarding. Here is a guide on how to play Diablo 4 PvP.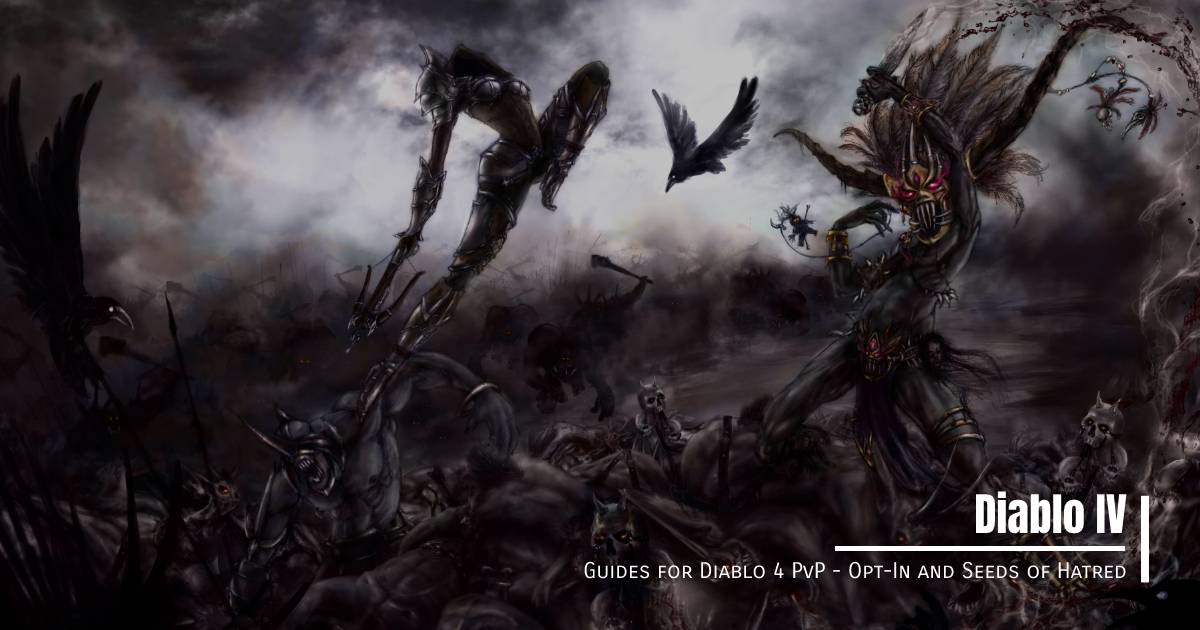 Opt-In
The first step to participating in PvP is to opt-in. This is done by going to the PvP tab in the game's main menu and checking the box to enable PvP.
Prepare for Battle
Once you have opted-in, you will need to equip yourself with the right gear and spells to best prepare for battle. You will also want to make sure that you have enough food to sustain yourself throughout the fight.
Enter a Field of Hatred
Once you are ready to fight, you will need to enter a Field of Hatred, which is a designated PvP area in the game. Here, you will be able to engage in PvP with other players.
Collect Seeds of Hatred
As you fight in the Field of Hatred, you will be able to collect Seeds of Hatred, which is the currency used in PvP. You can earn these by killing monsters, and other players, or by looting treasure chests.
Convert Seeds to Red Dust
Once you have collected a sufficient amount of Seeds of Hatred, you can convert them to Red Dust at the Altar of Extraction. This will allow you to purchase items from the PvP vendors.
Fight Wisely
PvP can be a challenging experience, so you will need to make sure that you play wisely. Be mindful of your surroundings and always keep an eye on what other players are doing.
By following these steps, you can get the most out of your PvP experience in Diablo 4.
Most Popular Posts
Popular Category Lists