How to get Final Fantasy XIV Level 630 Relic Weapons?
Final Fantasy XIV Relic Weapons are powerful weapons that can be obtained through a series of quests and tasks. These weapons play a significant role in the game's lore or have appeared in previous Final Fantasy titles. Once obtained, Relic Weapons can be upgraded to become some of the most powerful weapons in the game. If you're looking for the fastest and most enjoyable way to get your shiny new item level 630 relic weapon, then this guide is for you!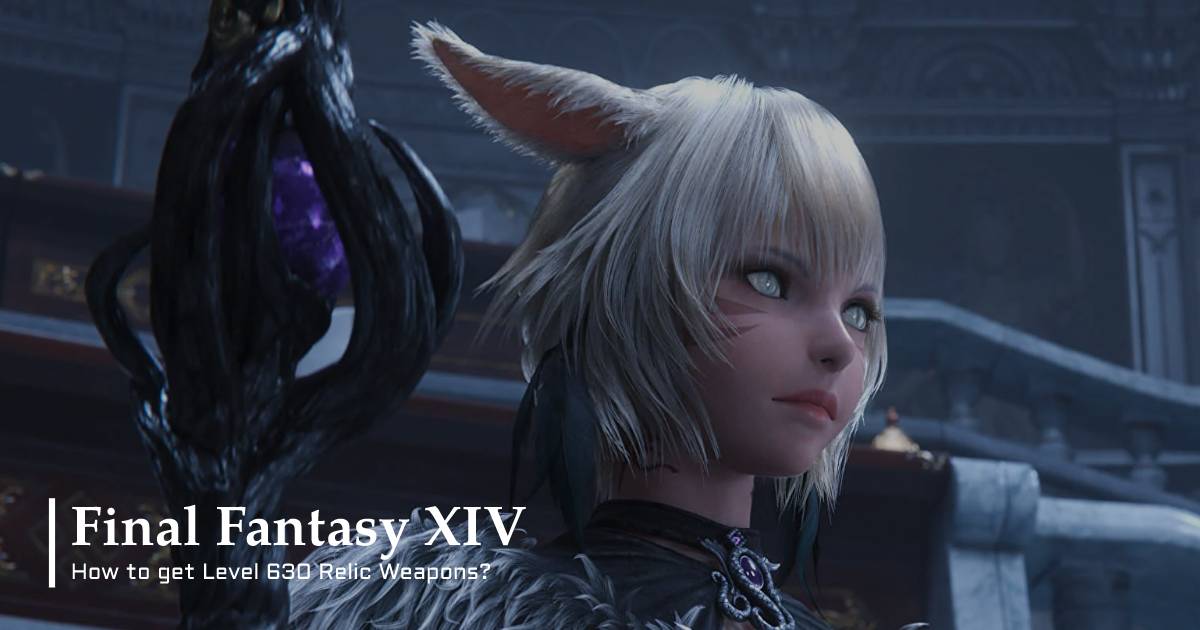 The first step you need to take is the Healer Brand questline, which started in Ram Reborn with the quest titled The Rise and Fall of Gentlemen. This questline contains many funny cutscenes and interactions with characters that will reappear throughout the whole development of the relic weapon. To cut through the questline and save time, you can skip cutscenes in around 3 hours. To reduce the walking time, you can use Arcanist roles with Peloton and Roll abilities.
Once you reach the end stages, you'll need to trade in three Mandarian Meteorites (costing 500 Tomestones of Astronomy each) to access the first stage of relics. For the second stage, you'll need to bring in three Chand Rights, also costing 500 Tomestones of Astronomy each. All in all, one relic weapon will cost you 3,000 Tomestones of Astronomy.
Grinding these Tomestones can be done in a variety of ways. The best way depends on what content you enjoy the most. You can get Tomestones from end-game content, Duty Roulette, Crystalline Conflict, Alliance Raids, PvP, and Hunts.
For Hunts, you can easily get 360 Tomestones of Astronomy in 15 minutes for a fast train, or 20 minutes for a normal one. The Hunt has the added benefit of providing other rewards, such as Causality Clusters , FFXIV Gil and Sack of Nuts.
Most Popular Posts
Popular Category Lists