Quick and Easy Ways to Earn Diablo 4 Gold During the Open Beta
Are you gearing up for the Diablo 4 open beta weekend? With the addition of new Necromancer, Druid classes and gameplay mechanics, there is a lot to explore and test out. But if you don't want to spend your time farming for gold, here are some quick and easy ways to get the Diablo 4 gold you need to start testing out the game systems.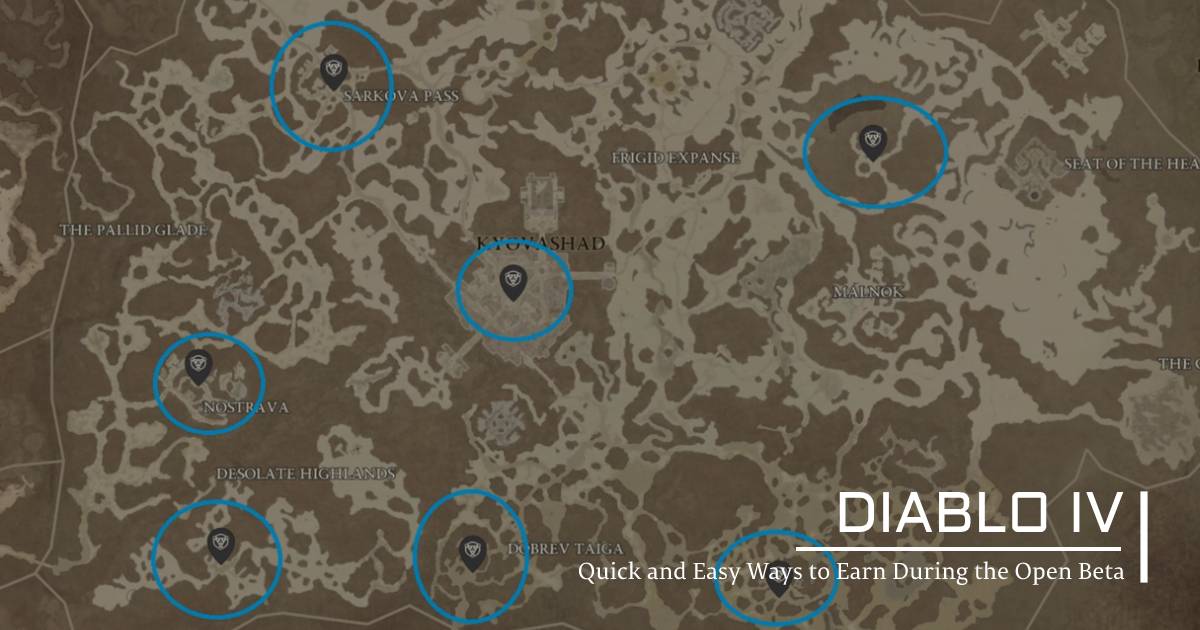 Waypoints
Waypoints are your only method of fast travel in the open beta. They also mark the main settlements, where you can find side quests, merchants and more. By using them strategically, you can save a lot of time and travel costs.
Shrines of Lilith
These shrines are small, but provide your account with permanent buffs that apply to all your characters. Make sure to activate them whenever you come across them.
Dungeons
There are 22 dungeons to complete in the beta, where you can earn exceptional gear, lots of coin, and unlock aspects in your codex. You can also increase your renown by completing them on different difficulties.
Points of Interest
Points of Interest unlock on the map and can be a bit tricky to find. Look for unique icons on your map and use them to your advantage to get the most out of your exploration.
Sellers
Sellers can be found on the map and provide interesting rewards. Check them out for unique and valuable items.
World Boss
The World Boss spawns at specific times and drops impressive amounts of loot. Make sure to be there and team up with other players to take it down.
World Map Events
World Map Events can be anything from protecting people, escorts, killing bosses, and killing waves. They award currency, gold and items. Keep an eye out for them on your map and participate whenever possible.
Strongholds
Strongholds are settlements overrun by monsters or other enemies. You will need to complete certain tasks to free them, but once freed they become hubs with vendors, quests and dungeons. During the beta, you will have three strongholds to liberate: Nostrava (level 18), Malnock (level 18) and Core Dragon (level 25).
By following this guide, you will be able to make the most of your time during the Diablo 4 open beta weekend and have plenty of time to test out the game systems. Remember to explore and experiment with the new classes and mechanics, and have fun!
Most Popular Posts
Popular Category Lists