Compare WOW vs GW2 to Choosing Suitable Games
World of Warcraft (WoW) and Guild Wars 2 (GW2) are two of the most popular massively multiplayer online role-playing games (MMORPGs) available. Both games offer unique features and experiences, so it is often difficult to decide which one is the best. Here is a guide to comparing WoW and GW2 so you can make an informed decision on which one to play.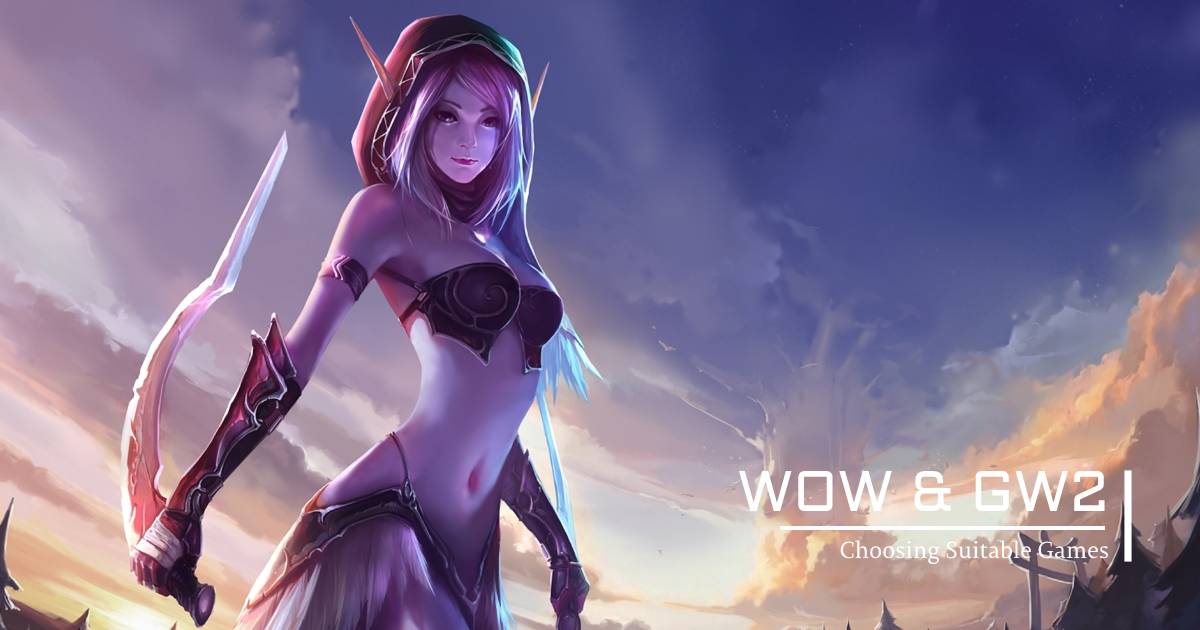 Gameplay
Gameplay is a crucial aspect of any MMORPG, and WoW and GW2 offer different approaches. WoW is a more traditional MMORPG with an open world, where players can explore, complete quests, and fight monsters. In contrast, GW2 offers a more action-oriented approach, with dynamic events that are triggered by players' actions and a more linear storyline. So, if you prefer traditional MMORPG gameplay, WoW may be the game for you. But if you enjoy a more action-packed experience, GW2 might be your best bet.
Content
Content is another essential factor to consider when deciding which MMORPG to play. WoW offers a diverse range of content, including raiding, PvP, profession leveling, and world exploration. GW2, on the other hand, focuses on dynamic events and dungeons to keep the game fresh. WoW has more content and gameplay options, while GW2 has a more focused and less overwhelming experience.
Graphics
Graphics are also an essential aspect of any MMORPG, and WoW's graphics may not be as impressive as newer games. In contrast, GW2 has modern graphics and visuals, with detailed environments and character designs. If you prefer better graphics, then GW2 is the game for you.
Customization
Customization is another crucial factor to consider when deciding which game to play. WoW has an extensive character customization system, allowing players to choose from a variety of races, classes, and skills. GW2 offers a less in-depth character customization system, but it still has a wide range of options.
Free to Play
The subscription fee is a crucial consideration when choosing which MMORPG to play. WoW requires a monthly subscription fee, while GW2 does not. If you're on a tight budget, GW2 may be the better option.
In conclusion, both WoW and GW2 are excellent MMORPGs, and it's up to you to decide which game is best for you. WoW has more content and graphical options, while GW2 offers a more focused experience and does not require a subscription. Consider all the factors mentioned above before making your decision. Happy gaming!
Most Popular Posts
Popular Category Lists