Making PoE Powerful Weapons for Early-Game Character Guides
Weapons in Path of Exile come in different types such as swords, bows, axes, wands, and claws, each with its own set of stats and bonuses. The effectiveness of a weapon depends on its damage, attack speed, critical strike chance, and any additional modifiers it may have. To make an overpowered weapon, you can use the crafting system in Path of Exile to add or modify existing modifiers on a weapon. You can start with any early-game magic or rare item, and then use specific crafting techniques to turn it into a powerful weapon. If you want to create a Powerful weapon in Path of Exile Early-game, follow the steps outlined below: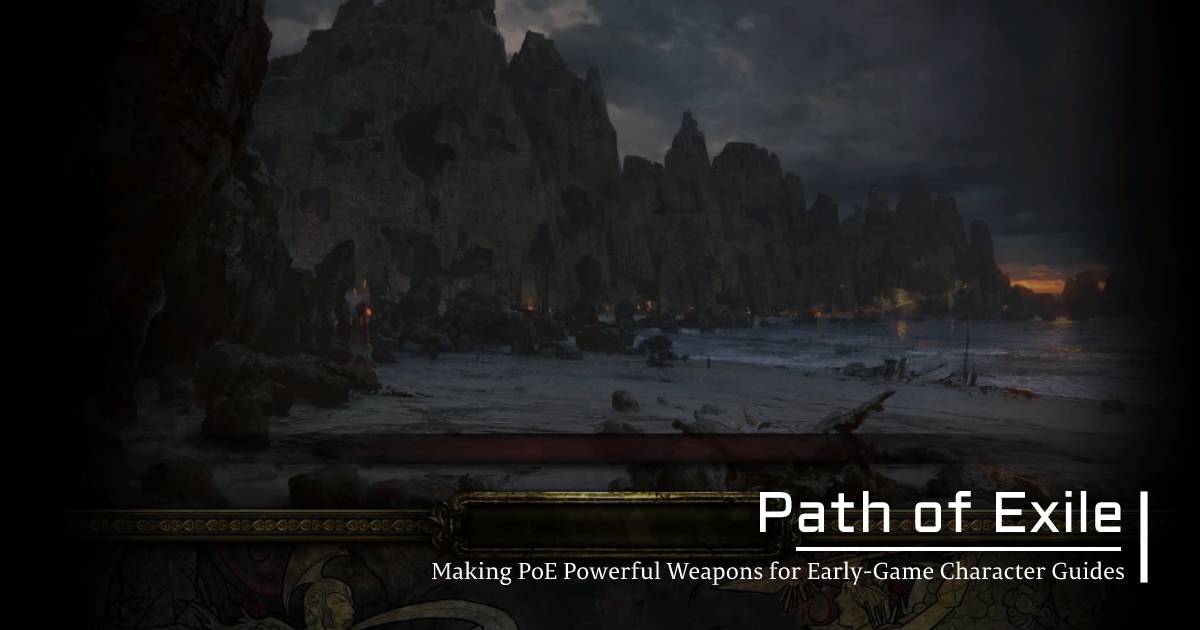 ↖ Step 1: Find a Magic or Rare item
Firstly, find any kind of early-game Magic or Rare item that you want to use. You can also craft it later on if you wish to make this for a later character.
↖ Step 2: Head to the Ship Graveyard
Next, head to the Ship Graveyard and find an instance that's relatively close to the area you want to go to. The Ship Graveyard cave is a good place to go, as it's somewhat linear and short.
↖ Step 3: Create a New Instance
Create a new instance by entering the Ship Graveyard cave. You can ignore most of the enemies and just rush through it until you reach the area where you can channel up the spirits.
↖ Step 4: Channel the Spirits
Channel the spirits as much as you think you can handle, but be warned that it can get relatively hard for how early in the game it is. Rinse and repeat this method until you reveal the first and then find the second upgrade that you want. This can take a while.
↖ Step 5: Repeat the Process
Repeat the process until you find a good upgrade. If you die, you might need to come back and do it again with a different character.
↖ Step 6: Craft and Improve the Weapon
Once you have a good upgrade, you can craft and improve the weapon by adding more damage, crit strike chance, elemental damage, spell damage, and more.
↖ Step 7: Enjoy Your Overpowered Weapon
With your newly crafted overpowered weapon, you'll be able to take on harder challenges with ease. Enjoy your league start and have fun in Path of Exile!
Most Popular Posts
Popular Category Lists