POE Crafting Righteous Fire Scepter Guides
If you're looking to make some Poe Currency by crafting a Righteous Fire (RF) scepter in Path of Exile, you've come to the right place! In this guide, we'll go through all the different steps involved in crafting this scepter, and show you how to get the best results.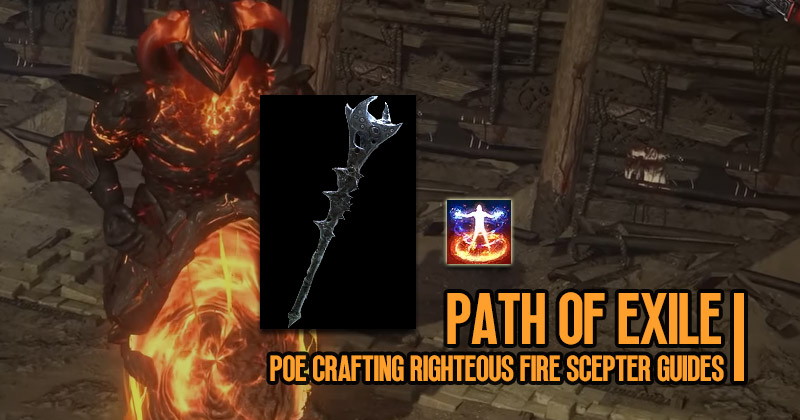 First things first, you need a good base for your scepter. The ideal base for this build is a Void Sceptre with an implicit of around 32. Once you've found a good base, you'll want to add 30 quality to it. This step isn't mandatory for most people, but it makes the scepter look like you actually tried to craft it.
The next step is where things get a bit more interesting. You'll need to use a lot of Scorched Fossils in these Resonators to craft the scepter. Your goal is to hit a +1 Fire Spell Skill Gems mod. If you don't hit this, you won't be able to do much with the scepter. You'll also want to hit Burning Damage on the suffix or Fire Damage on the prefix. These mods need to be t1 (Tier 1). Even if you have Fire Damage on the suffix, you can still craft Fire Damage on the prefix, which is what you'll want to do with a multi-mod craft as the final step.
If you hit a really crazy scepter during this process, that's great! Profit crafting is always nice Poe Divines because you could always hit something super crazy in the process, but that's not what we're going for here.
Assuming you hit the mods you're looking for, you'll want to protect them by using the Cannot roll Caster Mods craft on the scepter. This protects your caster modifier spell skill gems. From here, you'll want to use a Annulment Orb to remove any mods that aren't useful to you. Be careful, though, as removing certain mods could brick your scepter, and you'll need to start over.
If you follow these steps carefully, you should end up with an RF scepter that looks something like the one we've described here. With a bit of luck, you'll be able to sell it for a nice margin.
Most Popular Posts
Popular Category Lists