How to Farming Poe Thief's Trinket with Blueprints?
Are you looking to get your hands on the Path of Exile Thief's Trinket, but aren't quite sure where to start? Look no further, because we have a guide that will help you get started on your journey.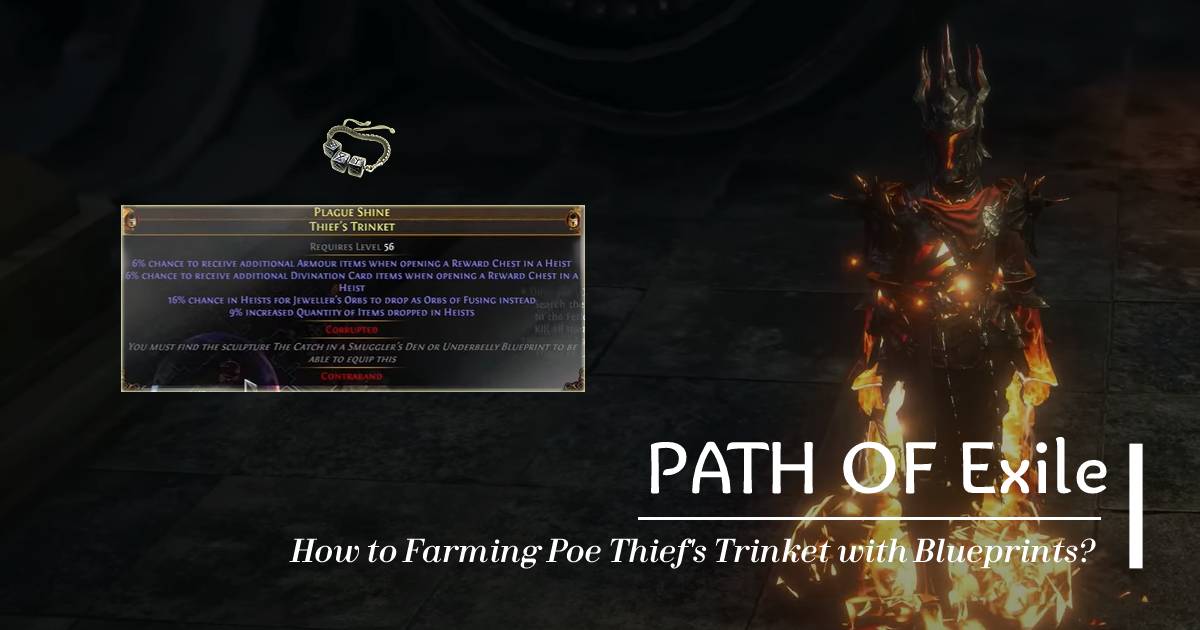 First and foremost, you need to understand what the Thief's Trinket is. It's a trinket that has a one percent chance of dropping Chaos Orbs as Divine Orbs when equipped. To find this trinket, you need to run high-level blueprints with a minimum item level of 83. One such blueprint is Thief's Trinket and Currency Blueprint. While this trinket is rare, there is another trinket that drops frequently and sells for a decent price.
To begin your hunt, purchase fully revealed blueprints from players. Look for Underbelly Blueprints that have engineering and deception. These blueprints often contain nut chests and divination card chests, which are crucial for your hunt. Purchase the blueprints with three wings revealed, as they tend to be cheaper. However, be aware of fake blueprints with only the wings revealed, as they will not help in your hunt.
Once you have the blueprints, it's time to set up your team. You can have up to three rogue members with you, so consider getting some brooches that will increase your chances of duplicating the contents of the chests. Vendere is an excellent choice to bring along for his ability to duplicate the contents of the chests.
Head to the Rock Harbor and begin running the blueprints. Be sure to fight your way through each wing and open the divination card rooms and currency rooms, as these tend to contain valuable items. Look for the trinket, as it has the potential to drop in any chest.
Remember, the Divine Trinket is rare, so don't get discouraged if you don't find it right away. Keep running the blueprints and hope for the best.
Most Popular Posts
Popular Category Lists