How to Hunt for Poe Divination Cards with Blueprints?
If you are looking to hunt for divination cards in Path of Exile, blueprints can be a great way to do so. In this guide, we will walk you through how to hunt for divination cards with blueprints.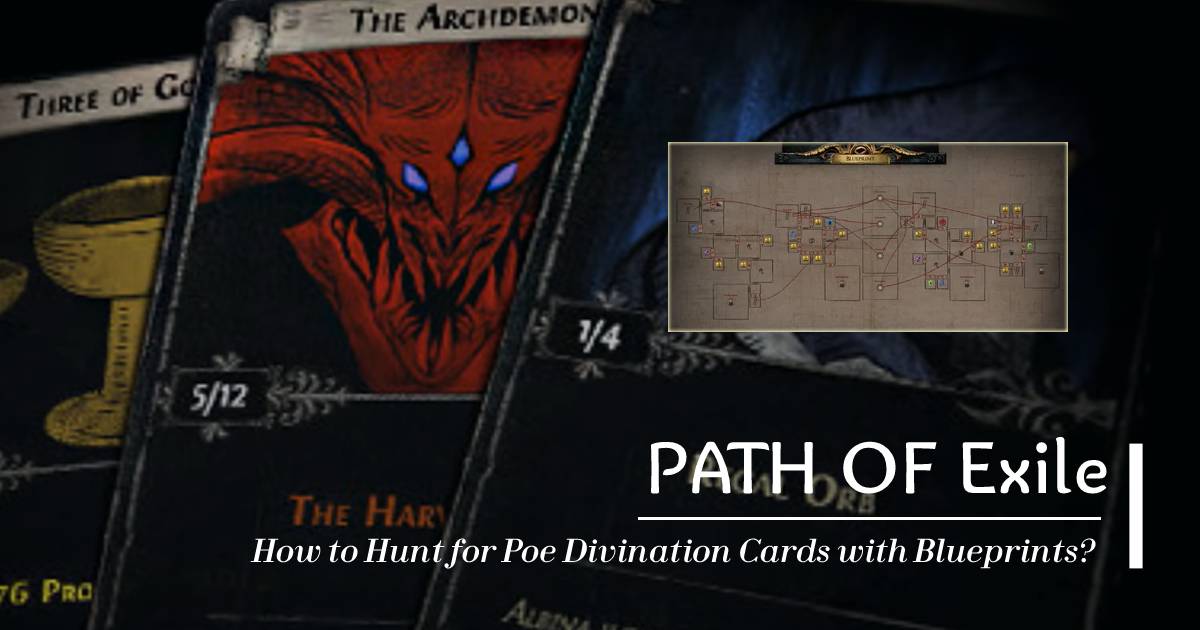 Firstly, you need to obtain blueprints, and the best way to do this is to buy them from the NPCs, Jun Ortoi or Adiyah. Once you have the blueprints, you need to invest currency to reveal the wing's layout and any divination card or map rooms it may have.
To reveal the wing, you need to reveal that you can obtain by running contracts from Heist or by buying them from other players. The most efficient way to reveal wings is to use the reveals from the volcano for the rooms and just reveal the wings with Gianna.
Once the wing is revealed, you can start running it for divination cards. Some wings have multiple divination card rooms, making them more profitable than others. Look for wings with at least two divination card rooms for the best results.
As you run the wing, make sure to open all the chests, including the safe, as they may contain valuable items. If you have any allies with you, they can help you collect all the drops, increasing your profits.
After running several blueprints, you will have a collection of divination cards and stack decks. You can sell these cards for Poe currency or use them to obtain valuable items.
In conclusion, hunting for divination cards with blueprints can be a profitable way to make currency in Path of Exile. Make sure to invest in revealing the wings with the most divination card rooms and always collect all the drops to maximize your profits.
Most Popular Posts
Popular Category Lists