FFXIV Patch 6.4 Update: New Dungeons, Raids, and Storylines
Final Fantasy 14 new Patch 6.4 is just around the corner, and fans are eagerly awaiting its release. The official Special Site has recently been updated with some tantalizing screenshots and descriptions of the upcoming content. In this guide, we will be taking a closer look at some of the new features and what we can expect from them.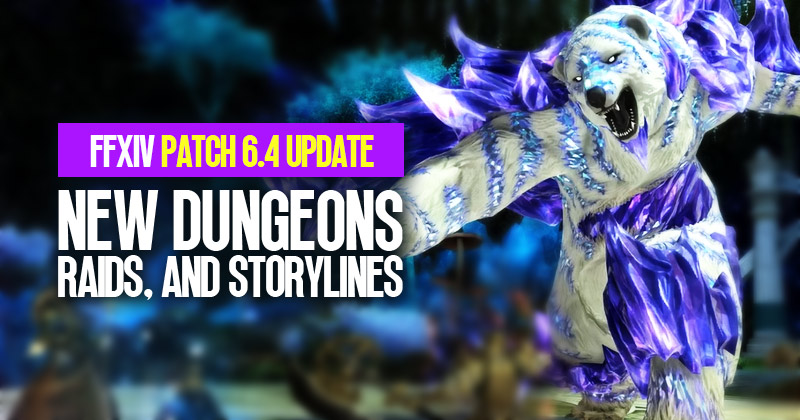 ↖ Dark Throne Main Scenario Quest
The Dark Throne is the main scenario quest for Patch 6.4, and the Gleaners will be making a return. The Boy is back, and players are excited to see more of him. Kryol is also present in the screenshots, and new visitors have arrived on the Moon. The context of their visit is unknown, but it is sure to be a surprise. The Archfiends Cagnazzo and Rubicante have destroyed the Voidgate, but the Warrior of Light and allies are determined to find a new way to reach the void.
↖ New NPC Dialogue
Players are reminded to speak to the NPCs from the Combined Role Quests and Shadowbringers. They have new dialogue, and there are likely to be new challenges in store for players.
↖ Pandemonium and Beceos
In the second-tier Pandemonium, players will be trying to bring back Athena. The Ethereal Sea is threatened by the sudden appearance of Pandemonium, and players will have to face new challenges in Beceos. The design of the Angry Bear is particularly striking, and the new gear is sure to delight players.
↖ New Plot Twists
The story of Patch 6.4 promises to be full of plot twists and surprises. Players are curious to see how the plot will develop and what new challenges they will face. The screenshots offer tantalizing glimpses of what is to come, and fans are eagerly awaiting the release of the new patch.
Conclusion:
FFXIV Patch 6.4 promises to be a thrilling addition to the game, with new dungeons, raids, and story content for players to enjoy. The screenshots and descriptions on the official Special Site are just a taste of what is to come, and fans are eagerly awaiting the release of the new patch.
Most Popular Posts
Popular Category Lists