Making POE Currency by Reroll with Bestiary and Vaal Orb
Are you interested in learning how to make Poe Divines through crafting in Path of Exile? While many divination card crafting may leave you feeling disappointed, there are two profitable crafting that can change your luck and make you rich beyond your wildest imagination. In this guide, we'll explore these two craftings and how they can benefit you.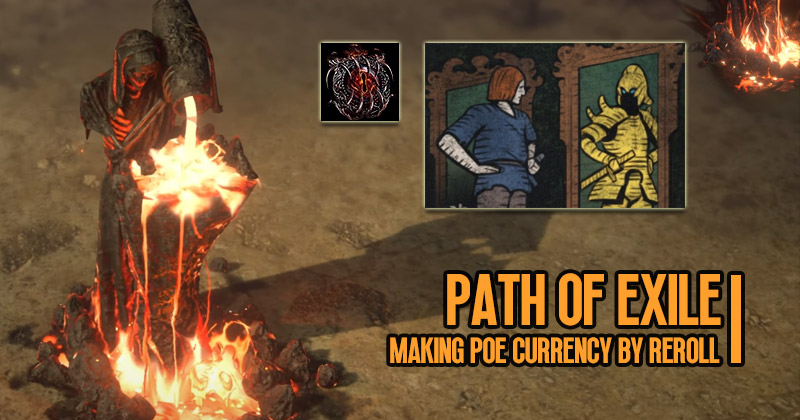 Before we dive into the specifics, let's discuss the backstory that led to these discoveries. A viewer asked me to identify 45 Watcher's Eyes, which led to a huge loss. It's challenging to make back your PoE Currency unless you hit something big, so I traded back all the Watcher's Eyes. However, the viewer then allowed me to crafting with 10 House of Mirrors. Luckily, my luck was insane with the House of Mirrors, and I was able to obtain riches beyond belief.
↖ Watcher's Eyes ReRoll
The first crafting is a Bestiary craft that can make you the richest person in PoE. To access this crafting, you need to visit the Menagerie and perform the craft. The craft allows you to add specific mods to certain types of skills. For instance, the mod "Hatred Crit" can be added to a skill, and it can sell for up to nine divines. Other profitable mods include "Cold Damage" and "Cold Conversion and Cold Damage."
Requires Wild Helion Alpha Beast from Einhar's Memory.
Rerolls a random modifier from a Watcher's Eye, which cannot be Life, Mana, or Energy Shield Modifier.
Can turn Valuable Watcher's Eye into Multi-Mirror if you hit off the right mod.
No way of going back with an imprint, so you can brick the Watcher's Eye completely.
↖ Reroll Synthesis Implicits
The second profitable crafting is the use of the Vaal Orb on certain items. The Vaal Orb has a chance to add a new implicit mod to an item, which can drastically change its value. The most profitable items to Vaal are certain unique items, such as Headhunter or Bottled Faith. Vaaling these items can increase their value tenfold, making you a fortune.
Requires vivid vulture from Einhar's Memory
Removes a random Synthesis lmplicit and adds a New One.
Can be rolled with imprints, so you will never fully brick the item.
Synthesis ltems are a necessity for a mirror item.
Can make a base worth 10+Mirrors if you get lucky enough.
In conclusion, while divination card crafting may leave you feeling disappointed, there are two profitable crafting in Path of Exile that can make you incredibly rich. Utilize the Bestiary craft and the Vaal Orb on specific items to increase your chances of hitting it big. Remember to crafting responsibly and have fun!
Most Popular Posts
Popular Category Lists