Path of Exile BloodNotch Crimson Jewel Guides
Welcome to this PoE guide on the new BloodNotch Crimson Jewel. This unique jewel has been added to the Crucible League and provides a percentage of damage taken from stunning hits, which is then recovered as life. This recovery is instant and not over time like other recovery mechanics in the game. BloodNotch is a single module that rolls between 40 and 60, and it's straightforward to use.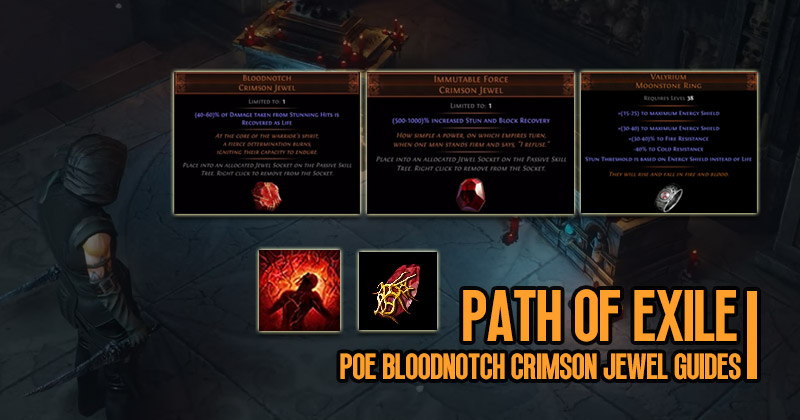 ↖ Combination of mechanics
The most popular use of this jewel is to force hits to stun you, and you can achieve this with a combination of mechanics.
Firstly, you can use the Valyrium Ring to base your stun threshold on an energy shield instead of life.
Alternatively, you can use the Energy Shield Mastery modifier that bases your stun threshold on 60% of your energy shield instead of life.
Once you have either of these, you can use the Agnostic Keystone to remove all of your energy shields.
This combination ensures that every hit that you take stuns you, allowing BloodNotch to heal you for a percentage of the damage dealt by that hitter.
↖ Immutable Force
Another unique jewel that you can combine with BloodNotch is the Immutable Force.
This jewel greatly increases your recovery time from stuns, making you barely notice the stuns that you receive.
You can carry on with your normal play style while healing from the hits that stun you.
With this combination of mechanics, you'll barely feel the effects of the stuns, but you'll be healing a lot from them.
↖ Petrified Blood
BloodNotch can also be combined with Petrified Blood Build, a reservation skill that makes you receive 60% of the damage taken from hits instantly, while a percentage of the remaining 40% is lost over the following four seconds. However, the Petrified Blood buff only works when you're on low life, and while the buff is active, you can't recover above low life with anything other than a life flask.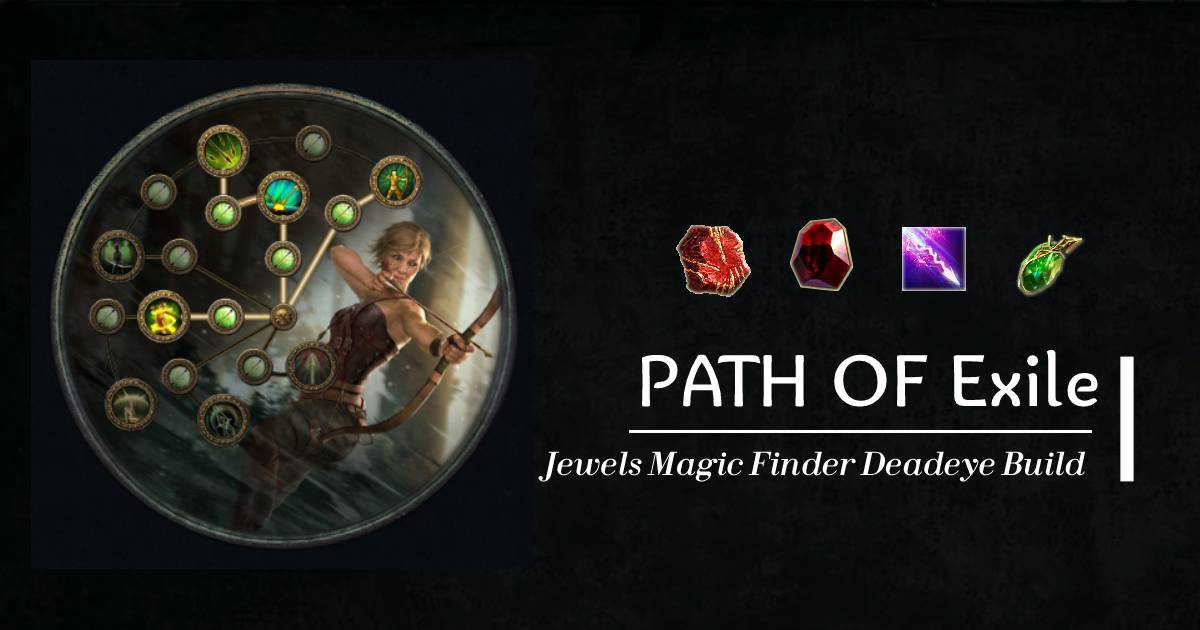 ↖ Damaging hits
It's important to note that for the purpose of any mechanic that interacts with damaging hits, you're still considered to be taking the full damage of that hit on impact.
This means that if you have 50 life recoup and you take a hit of 1,000 damage while you have Petrified Blood active, you'll only take 600 damage instantly, and 400 damage will be lost over time.
The life recoup will interact with the original 1,000 damage of the hit, so you'll recover 500 life.
BloodNotch interacts with Petrified Blood in the same way, so when you take a hit that stuns you while you have the Petrified Blood buff, all of the damage from the hit that is dealt to you instantly will be immediately recovered.
↖ Strong for recovery
While this setup is strong for recovery, it's not a defensive setup, and it's weaker against big hits and damage over time. At the 50 maximum recoverable threshold of Petrified Blood, you're losing about 17% of your effective HP against hits, and it's much worse for damage over time.
BloodNotch doesn't interact with damage over time, and Petrified Blood is notoriously weak against it, as, at the 50 maximum recoverable threshold, you've lost 50% of your Effective life against damage over time. The 55 low-life mastery improves this slightly, but it's still not great.
In conclusion, BloodNotch is a great recovery mechanic in situations where a build may lack recovery, especially against smaller hits during mapping. However, it's important to note that this isn't a defensive setup and that it's weaker against big hits and damage over time. It's still a fun setup that's quite strong and can be combined with other mechanics in the game.
Most Popular Posts
Popular Category Lists