World of Warcraft Secret Legendary Quest: Takes You on Nostalgic Adventure
World of Warcraft has launched a hidden legendary questline that takes players on a nostalgic trip down memory lane. This questline involves unlocking a removed version of Scholomance and working with the Argent Dawn to restore the vanilla era of WoW. Along the way, you'll earn new currency, visit Stratholme, unlock a secret entrance to Naxxramas, and discover a treasure trove of secrets and gold making opportunities.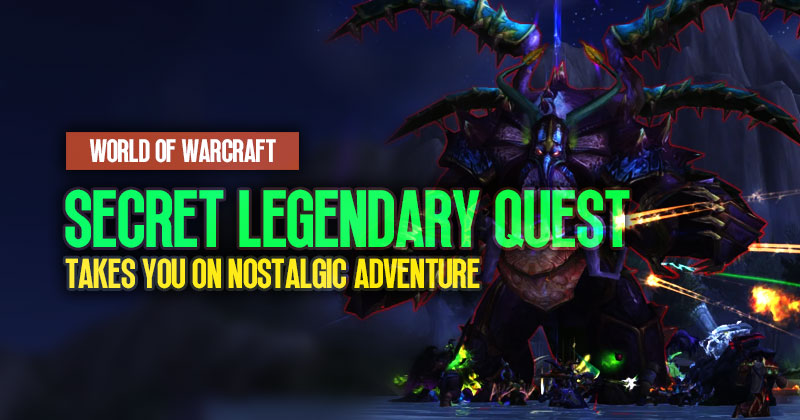 ↖ 1. Journey into Scholomance
Before leaving the city, ensure you have a checklist of items to save time during the quest. It is recommended to use a character that can handle AoE combat effectively. Start by obtaining Krastronov's Bag of Horrors. A toy dropped by the rare spawn mob, Krastanov, was found in heroic Scholomance. Once you have the toy, use it near a bone pile to summon Eva Sarkov, who starts the hidden quest.
↖ 2. Restoring the Memory of Scholomance
To proceed, you'll need 5 Essences of Undeath and 3 Dark Runes to fix the trinket Eva Sarkov gives you. With the trinket equipped, visit the island outside Scholomance and interact with ghosts to gather candles. After gathering all the required items, start the ritual in a back room to access the memory of the original Scholomance, complete with transmogs and recipes.
↖ 3. Unlocking Stratholme and the Argent Trinket
Obtain a cracked Argent Trinket near Rattlegore in Stratholme and repair it using a righteous orb and True Silver bars. Clear the rooms in Stratholme to spawn the Dark Master and defeat him to receive the Dark Master Scourge Stone, which marks the end of Step 3.
↖ 4. Naxxramas and the Invader Scourge Stones
Gather 20 Invader's Scourgestones by farming bosses in Old Scholomance. These stones are essential for the next steps.
↖ 5. Stratholme Time Trial
Collect Stratholme Holy Water and a Ward of Naxxramas. Use the Ward to spawn Dread Ward in Stratholme and throw Holy Water on it to start a time trial. Clear the undead wing of Stratholme within five minutes to proceed.
↖ 6. The Account-wide Unlock
Hand over 20 Invader Scourgestones to unlock a secret entrance to Naxxramas from Plague Quarter. This achievement grants access to new content within Naxxramas.
↖ 7. Grind Invader Scourge Stones
Farm additional Invader Scourge Stones for tier 3 appearances and other rewards.
↖ 8. Obtain Death's Bargaining Chips
Trade Invader Scourgestones for Death's Bargaining Chips and use them to purchase various rewards, including a new Mount.
↖ 9. Tier 3 Crafting (Optional)
Tier 3 crafting involves combining lamented items with specific materials to create desecrated items, which, in turn, can be purified into tier 3 appearances. This process requires a significant amount of gold.
↖ 10. Ancient Patterns (Optional)
Explore other content, such as Dire Maul and Wailing Caverns, to find ancient patterns and recipes that can help you in your legendary quest.
Conclusion:
Embark on this epic secret legendary questline and journey through WoW's history to earn new rewards, tier 3 appearances, and a sense of nostalgia. Whether you're an Achievement Hunter or a gold-making enthusiast, this hidden quest is a fantastic addition to World of Warcraft's heritage. Enjoy the journey and have fun reliving the game's legendary atmosphere!
Most Popular Posts
Popular Category Lists