Path of Exile Str-Dex Base Armor, Helmet, and Boots Crafting Guides
Crafting in Path of Exile is both an art and a science. With the help of tools like Craft of Exile, players can simulate the crafting process and plan their strategies. Let's delve into crafting basics with a focus on body armor, helmets, and boots.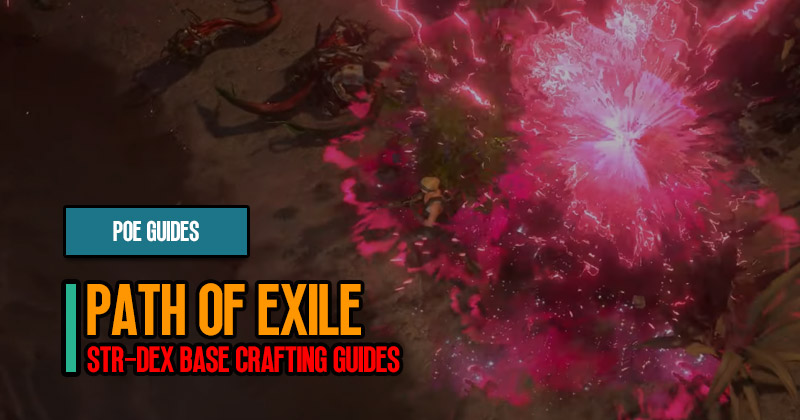 ↖ Body Armor
Starting Point: Choose a base. Strength-dexterity (Str-Dex) bases like Dragon Scale are popular due to their potential for both suppression and physical damage reduction.
Item Level: Aim for at least item level 86 to ensure the potential for top-tier mods.
↖ - Crafting Methods
Essences: Great for targeting specific mods. For example, Greed Essences for life.
Fractured Bases: Ideal but may be hard to obtain. Focus on suppression fractures.
Eldritch Crafting: A powerful tool to ensure a certain mod type is removed or added.
↖ Helmet
Base Selection: Str-Dex bases are common, but pure Dex can make rolling suppression easier.
↖ - Special Crafting Techniques
Loathing Essence: Ideal for mana reservation reduction.
Suffixes Cannot Be Changed + Veiled Chaos: To guarantee chaos resistance or other veiled mods.
Aisling in Syndicate: Unveiling can grant powerful mods.
↖ Boots
Base and Fracturing: As with body armor, choose a Str-Dex base and consider a suppression fracture.
↖ - Crafting Focus
Resist Essences: Chaos resist can be a priority for some builds.
Suffixes Cannot Be Changed + Veiled Chaos: For movement speed and other mods.
Eldritch Crafting: Useful for ensuring the right mod types.
↖ General Tips
Craft of Exile: A powerful tool to simulate crafts, understand probabilities, and plan your crafting journey.
Fractured Items: These are incredibly strong due to their guaranteed mod. They can save a lot in crafting costs in the long run.
Eldritch Crafting: Remember, Eldritch implicits can be used to ensure a prefix or suffix is added/removed. It's a potent method for refining your items.
Economy: Keep an eye on the trade market and understand the value of crafting materials. Prices can fluctuate based on league progress and meta shifts.
Most Popular Posts
Popular Category Lists