Final Fantasy XIV World of Savage Raid Guides
If you're a Final Fantasy XIV player looking to make your way into the world of Savage Raid content, there are a few things you should know before you get started. Raiding can be a challenging journey, and understanding the basics of the process can help you make the most of your time in the game and ensure you and your party have the best experience possible.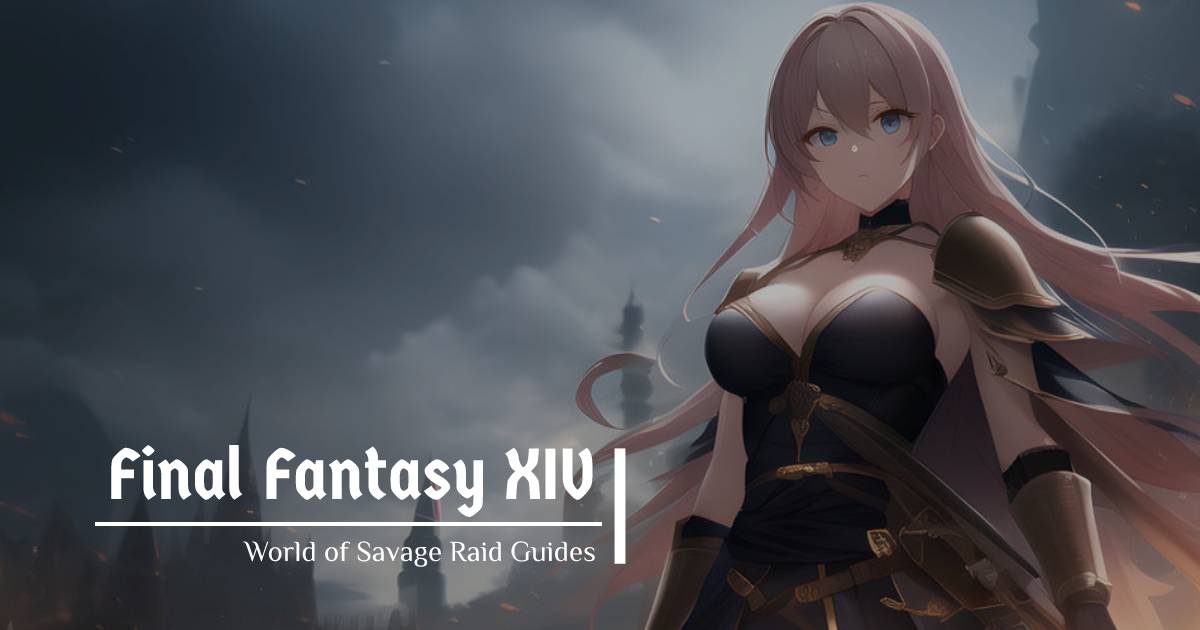 Find the right group
When learning a new fight, it's important to join a practice party that is already familiar with the mechanics. The issue here is that many players don't take this seriously, or are trying to take advantage of other players who might be further ahead in the fight. It's best to take people that you know and trust and use the Party Finder to fill the rest of the slots. This will make your runs more consistent and you won't have to worry about relearning the fight with new players.
Savage content on jobs
This is some of the hardest content in the game, and it will require your full attention. Make sure you practice on a dummy and become comfortable with your rotation before attempting Savage content.
Prepared for raids
Make sure you have all the necessary consumables, melds, and knowledge of the fight. Consumables should always be running at all times, and you should never enter a fight without tinctures if your party is attempting to clear the content. Make sure to watch guides online to understand the mechanics of the fight, and know that everyone wipes multiple times in these raids until you learn them.
Optimizing for maximum damage
The top players on FFLogs are consistently getting the most casts in during a fight, so make sure you're not wasting time between global cooldowns. Learn slide casting and use your defensive abilities to mitigate damage and make it easier for your healer. Lastly, make sure you are playing around the two-minute buff window, and hitting everyone with the party buff.
Conclusion
There is a lot to learn when it comes to raiding in Final Fantasy XIV, but following these tips can help you become a better raider and make the most of your time in the game. Good luck and have fun!
Most Popular Posts
Popular Category Lists