Guides for Making the Most of the Diablo IV Beta Experience
Are you ready to make the most out of your Diablo IV Beta experience? Whether you're a long-time fan of the series or are just now dipping your toe into the Diablo IV, these five essential tips will help ensure you get the most out of your beta experience.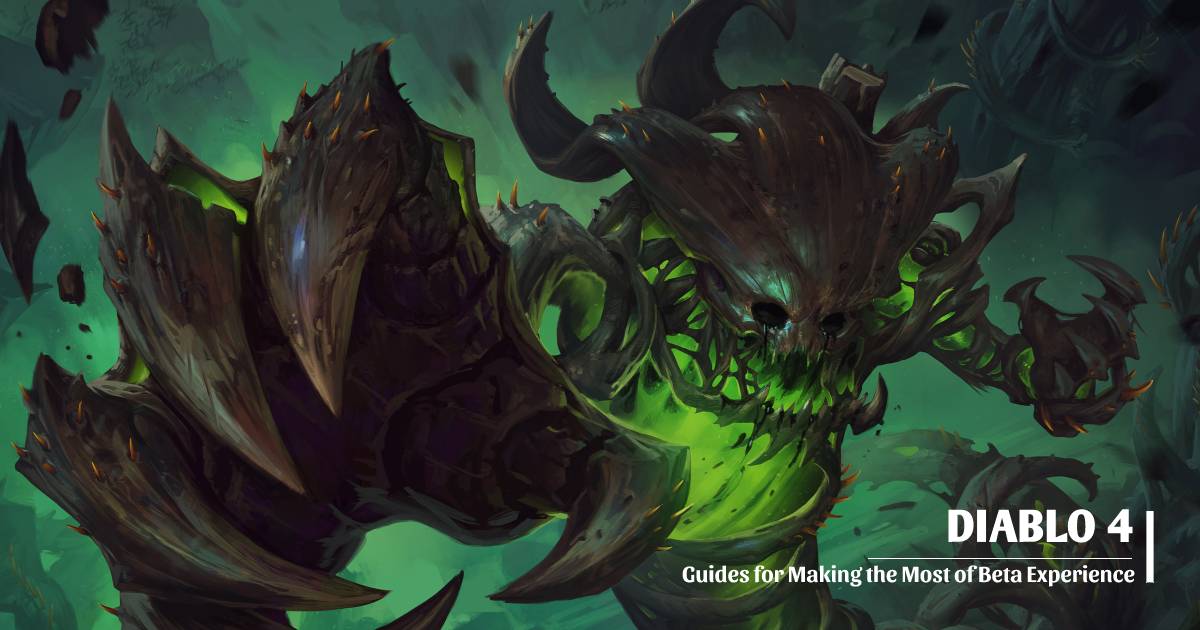 Progress Far Enough to Earn Rewards
Make sure you reach level 20 to unlock a title and the Beta Wolf Pack cosmetic item and reach Kill Bashar to unlock another title. If you have limited time, prioritize playing the class you'll be most likely to commit to and want to try out the most.
Pre-load the Game
Pre-loading the game before the beta starts will save you time and will become available a few days before the beta begins.
Experiment with Builds
Try out the classes and experiment with different builds. If you're playing multiple classes, find out which one you like playing the most. Test out keybinds, hardware, and settings to determine what works best for you.
Explore the Zone
Become familiar with the zone and all its nooks and crannies. Gaining Renown in the zone gives you experience and power boosts. Finding Altars of Lilith will also contribute to your Renown and give your characters a stat boost.
Learn the Systems
Familiarize yourself with the game systems, such as character progression, crafting, item and D4 Gold drops, and monster types. Though you wont be able to experience the end game systems, there will still be plenty of content to explore.
By following these five essential tips, you can make the most out of your Diablo 4 Beta experience and set yourself up for success when the game launches in June.
Most Popular Posts
Popular Category Lists