How to Farm unique items in Last Epoch?
Farming for unique items in Last Epoch is an essential part of the game for players who want to upgrade their builds and create powerful Legendary items. To do this, you'll need to understand how the Monolith and Fate systems work, as well as which zones and timelines offer the highest chances of obtaining the unique items you want. In this guide, we'll cover the basics of farming for uniques, as well as how to maximize your chances of getting the items you're looking for.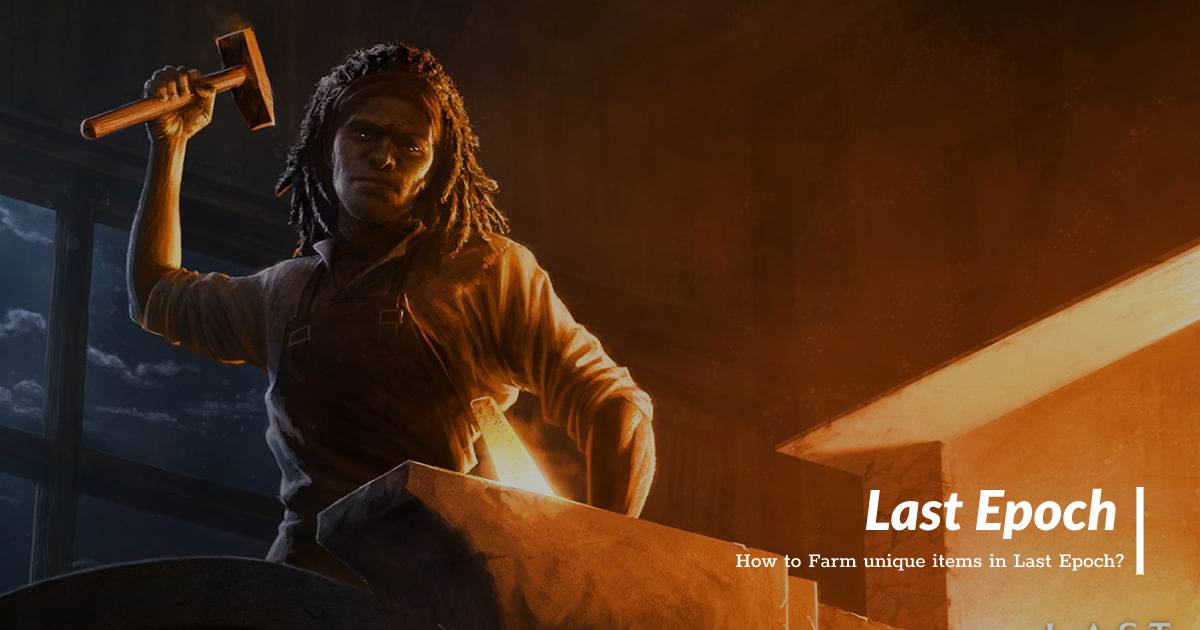 First, some uniques are dropped by bosses. For example, the Wings of Argentis and the Throne of Ambition are both dropped by the God Hunter Argentis in the Shattered Lands. Many of these boss uniques are relatively common, so they tend to be good bases if you're farming for Legendary Potential (LP). Do keep in mind some of the rules I'll talk about later when it comes to farming for LP items.
Most uniques can drop anywhere in the game, or at least in any zone where the zone's level is higher than the level requirement of the unique item itself. This means there are some interesting cases where you may actually want to go back to lower-level content if you're trying to farm for something. However, for the most part, you'll want to do all of your farming in empowered Monoliths and specifically those at higher corruption. This is because drop rate bonuses and the chance for special nodes increases as corruption increases.
If you want to farm for a specific type of unique item, you'll need to go to the associated timeline and follow the Outcast. For example, the exclusive rewards from the Echo of Blood are body armors, so you'll know exactly what you're getting every time. In the Last Ruin, you can get unique or set relics.
Once you find the correct timeline, the idea is to push the corruption up as high as your build can handle. The higher the corruption, the more commonly unique nodes will appear, and the more commonly random enemies will drop unique items. There are a few rare exceptions to this, but they're outside the scope of this guide.
When it comes to LP farming, the more uniques you drop, the higher the chances one will have LP. This is because LP isn't determined by just an item's rarity, but also by the item's level or effective level. The higher the level to equip an item, the less likely it is to have LP on it. Also, for rarer items, the chances of having LP are exponentially lower. As a rule of thumb, if the item is really rare, don't consider looking for LP at all. On average uniques such as boss drops, aim for 1-2 LP, and on something really common like a low-level item, hope for 3-4 LP, but settle for 2.
Set items don't have any Legendary Potential chance, at least for the time being, but the Last Epoch Tools website can help you decide what to farm and how much LP you're hoping for. Generally speaking, don't hope for anything above 2 LP, though in certain cases, even that can be quite unrealistic.
Farming for uniques in Last Epoch is a great way to get the items you need to upgrade your build and create powerful Legendary items. Remember to maximize your chances of getting what you're looking for by pushing corruption up to at least 200 and going to the correct timeline.
Most Popular Posts
Popular Category Lists