How to upgrade Final Fantasy XIV Gear and Maximize Stats?
If you're a casual player in Final Fantasy 14, gearing up can seem like a daunting task. But with the right approach, you can optimize your gear without feeling overwhelmed. In this guide, Wiley Will cover some key strategies for gearing up, as well as tips for upgrading your gear and maximizing your stats for each job.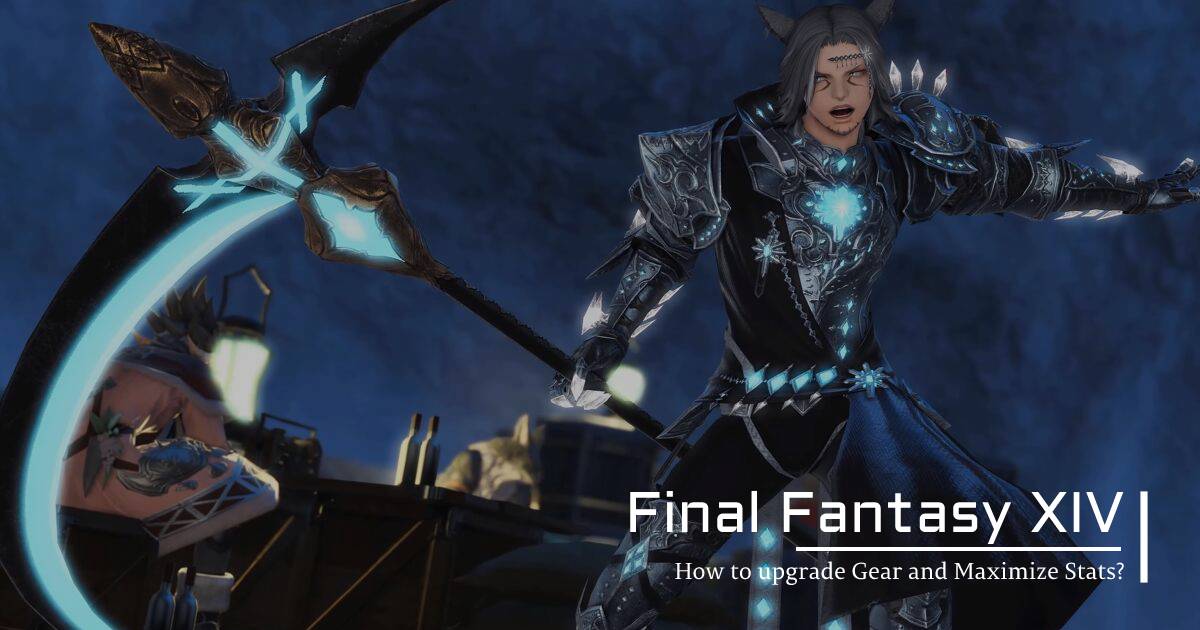 Start with your manderville Relic Weapon
The first and most important piece of gear you should focus on is your Manderville Relic Weapon. This weapon offers an item level of 630, which is the highest you can get without doing savage content. It also comes with maxed-out secondary stats, making it an essential piece of gear for any player.
Prioritize higher item levels
Once you have your relic weapon, your next goal should be to prioritize gear with the highest possible item level. This includes Lunar Envoy gear from tombstones, as well as Savage gear. For example, Black Mages should aim for the upgraded Lunar Envoy gear over the 10-item level lower Augmented Rinashida or Alliance Rate gear, as it offers higher item levels. Red Mages, on the other hand, should prioritize pieces with Critical Hit, Direct Hit, or Determination, and avoid Spell Speed.
Upgrade your gear
To further optimize your gear, you can upgrade it using Alliance Rate coins or Sack of Nuts. For example, you can upgrade your Augmented Rinashida gear or Euferson Raid gear using Alliance Rate coins. Alternatively, you can trade in Sack of Nuts in Old Chalian to upgrade your gear. You can also penta-meld accessories and other gear pieces to get the same performance as augmented gear.
Optimize your stats for each job
Finally, you should optimize your stats for each job to maximize your performance. This will depend on the job you're playing, but in general, you should aim for a balance of Critical Hits, Direct Hits, and Determination. You can also use food and potions to further optimize your stats.
In conclusion, gearing up as a casual player in Final Fantasy 14 doesn't have to be daunting. By following these tips, you can optimize your gear and maximize your stats, making you well-prepared to tackle any content in the game.
Most Popular Posts
Popular Category Lists