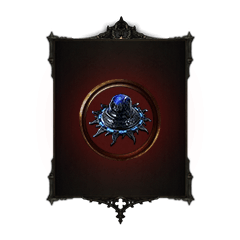 Fracturing Orb
Poe Fracturing Orb - Lower Price Instant Fracturing Orb For Sale
Please Select Server/Platform
Crucible SC
Standard
Crucible HC
Hardcore
Crucible SC
Standard
Crucible SC
Standard
Crucible SC

5 ~ 30 Mins

1
Description
Fracturing Orbs are a great way to quickly get your hands on powerful Currency in Path of Exile. While they can be a bit tricky to use, it is possible to get the most out of them with a bit of knowledge and understanding. This guide will explain the basics of using Fracturing Orbs, including what they are, how to use them, and some tips and tricks to maximizing your rewards when using them.
A Fracturing Orb is an item that is used to add modifiers to existing items. These modifiers can be either beneficial or detrimental, and they alter the existing item in various ways. For example, a Fracturing Orb can be used to add damage to a weapon or to add increased resistance to armor. Fracturing Orbs can be used on any item in Path of Exile, but they are most commonly used on end-game items, such as maps and unique items.
It is important to note that the Fracturing Orb cannot be used on Fractured, Influenced, or Synthesized items. Moreover, it cannot reroll modifiers that are already on an item. However, it is compatible with Eldrich's implicit modifiers, which add an element of strategy to the game. Fracturing Orb has restrictions on where or how it can drop. Drops from Harbingers or Harbinger-related rewards.
Obtain Fracturing Orbs

As mentioned, Fracturing Orbs have specific restrictions on where or how they can drop. Currently, the most reliable way to obtain Fracturing Orbs is by defeating Harbingers in the game. Keep an eye out for Harbingers while playing, and you may be able to obtain a Fracturing Orb as a reward.
Poe Fracturing Orb Recipes
| Recipes | Type | Reward |
| --- | --- | --- |
| 20 x Fracturing Shard | Items | 1 x Fracturing Orb |
| 1 x Foreboding Incubator | Incubator | random Harbinger item |
To use a Fracturing Orb, you need to first identify an item to which you would like to add modifiers. Once you have identified the item, you can then use the Fracturing Orb on it. Using the Orb will add the desired modifiers to the item, and the result will be a new item with the added modifiers. It is important to note that the result of using a Fracturing Orb is not always guaranteed; it is possible for the Orb to fail and not add any modifiers to the item.
When using a Fracturing Orb, it is important to make sure that you are using the correct Orb for the item in question. You should ensure that you are using the appropriate Orb for the item's tier, as some Orbs are only capable of adding modifiers to specific tiers. Additionally, you should make sure you are adding the right modifiers to the item; some modifiers will conflict with each other and can cause issues with the item's overall performance.
LOLTANK is reliable and secure Stock for buying and selling Fracturing Orb for all Poe platforms, including PC, Xbox One, and PS4. This secure platform offers a safe environment for players to transact and exchange currencies. Whether you want to upgrade your gear or make a profit, LOLTANK makes it easy for you to acquire these potent crafting currencies. With support for all platforms, finding and purchasing the Fracturing Orb you need to elevate your gameplay has never been easier. Trustworthy and reliable, LOLTANK Market is the perfect place to get the most out of your Path of Exile experience.