Fallout 76 Atomic Shop Update this Week with a 30% Discount
This week's Fallout 76 Atomic Shop update is filled with a range of exciting items and offers! The most expensive item this week is the Home Mega Bundle, which comes with a variety of items and only has a 10% discount, making it 2250 atoms. The Survivalists Outfit is also available this week, with a 30% discount, bringing it down to 560 atoms. Other outfits available for purchase include the Mothman Hunter, Quack, Feral Girl, and Super Mutant Outfits. All of these are 30% off, costing 630 atoms.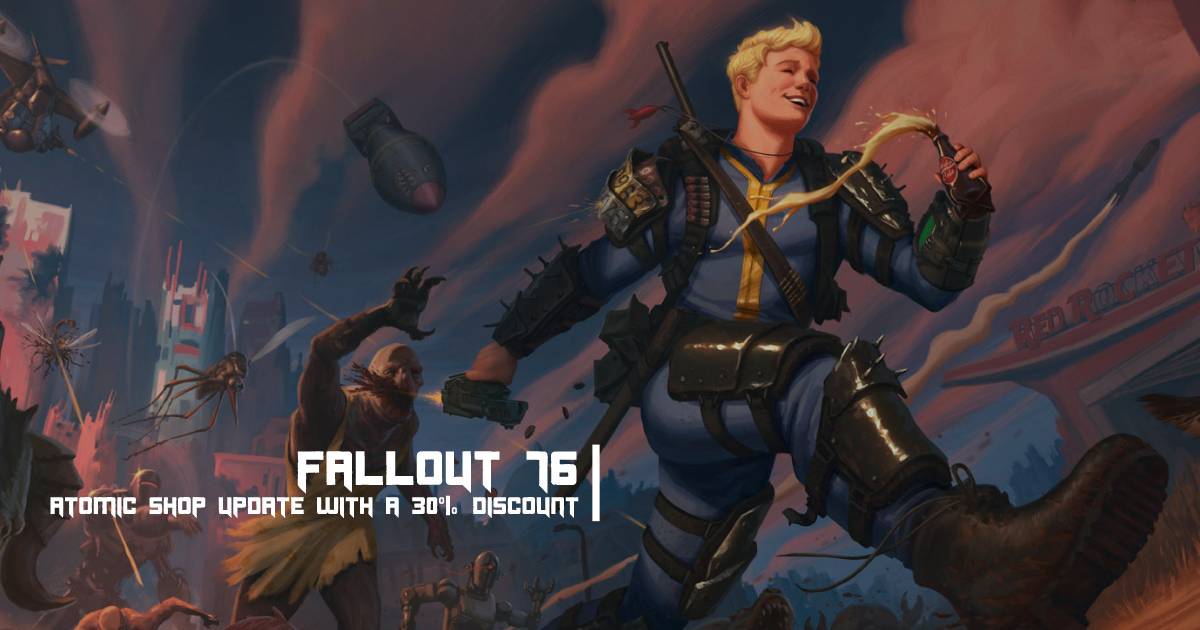 For Fallout First subscribers, the Comic Book Bundle is available for 975 atoms with a 35% discount. Other items available include Scout Banner, Carryware Boost, Lunch Box, Scrap Kit, Voltex Supply Package Level 2, 50 Legendary Script, and 25 Gold Bullion. In addition, the Waggis Player Icon is available all week. Finally, Fallout First subscribers can also pick up the Fashional Outfit and Ammo Box.
Be sure to take advantage of the discounts this week and pick up any items that stand out to you!
Most Popular Posts
Popular Category Lists