Fallout 76 Season 12: Cryptid Hunt Rewards Preview
With just over a week left until Fallout 76 Season 12, Cryptid Hunt goes live, LOLTANK Mellie is taking a look at all the current data-mined rewards that will be on the next Scoreboard. This season will be of particular interest to any cryptid enthusiasts, so let's take a closer look.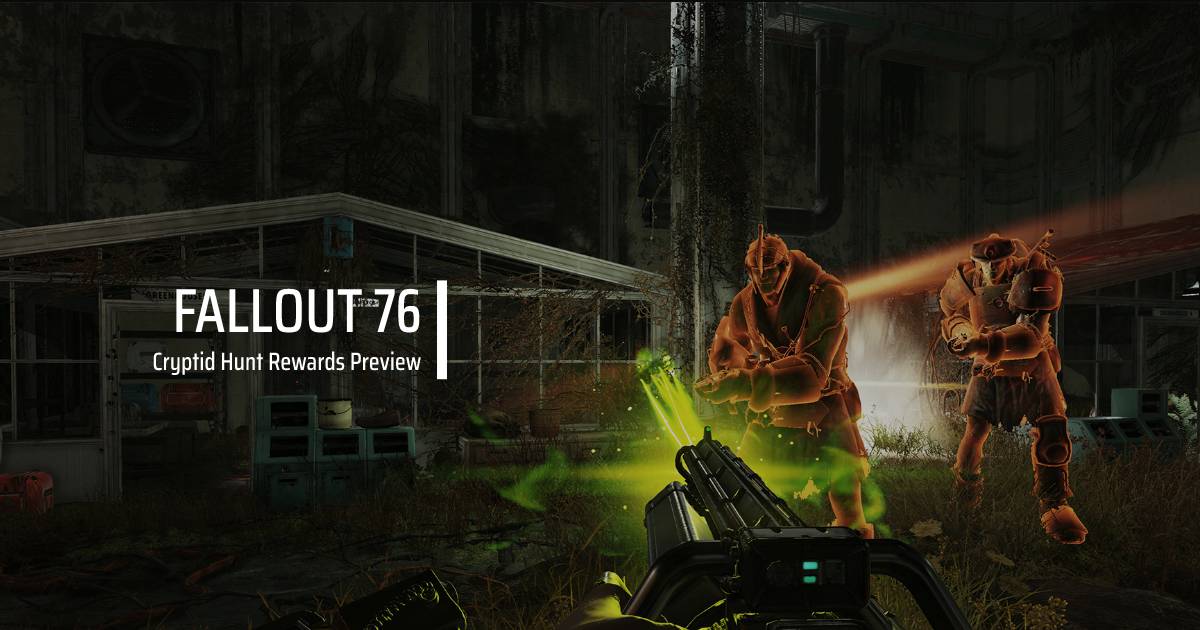 Armor and weapon skins
Have the Season 12 Power Armor Paint Set in keeping with the season's theme. It's called the Sheep Squash Paint and will be available for all current power armor models. We also have the Smoked Bear Arm skin and the Cold Shoulder paint, which are both timely additions.
Scoreboard
Have a variety of Player Icons, Posters, Floor and Wall Decor, Plushies, Clothing and Under Armor, Headwear, Backpack Flair, Camp Items, Unique Utility Items, and the Season Scoreboard itself.
Camp Items
the Hunter's Lodge is a great place for many of the season's rewards, such as the Taxidermy Tinker's Workbench, the Vault-Tec Toolbox, the Hunter's Throne, the Stone Fireplace, the Muffling Chandelier, and the Pioneer Scalp Squirrel Outfit.
For Unique Utility Items
Have the Fire Pile, the Radtek Field Dressing Station, the Nuka-Cola Sheet Tent, the Lucky Dicer, and Steven Scarberry - a new camp light ally.
Finally, the standout item on the Scoreboard is undoubtedly the Daring Jetpack Skin, which will completely change the look of your Secret Service or Brotherhood of Steel Recon Jetpack.
Final Thought
That's all the data-mined rewards for Season 12 Cryptid Hunt. We will likely have confirmation on where these items will be paired on the Fallout 76 website soon. Mellie hopes this guide gave you a good look at what to expect from the upcoming season.
Most Popular Posts
Popular Category Lists